Warning: Undefined array key "captcha" in /customers/0/2/b/majtorp.se/httpd.www/China_2011/index.php on line 231 Warning: Undefined array key "captchaString" in /customers/0/2/b/majtorp.se/httpd.www/China_2011/index.php on line 232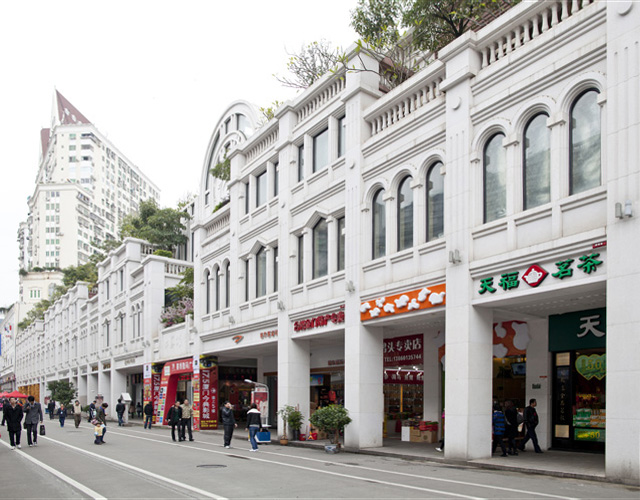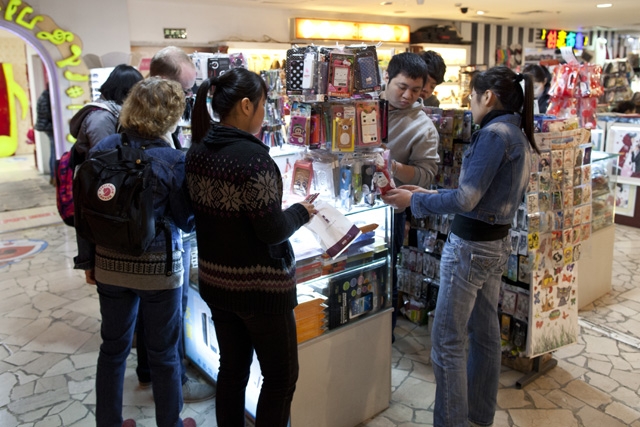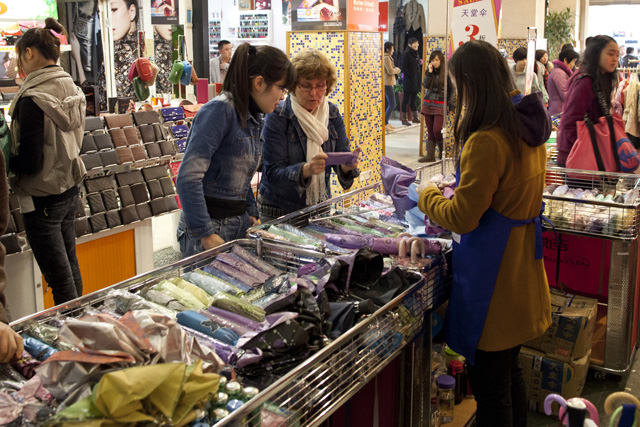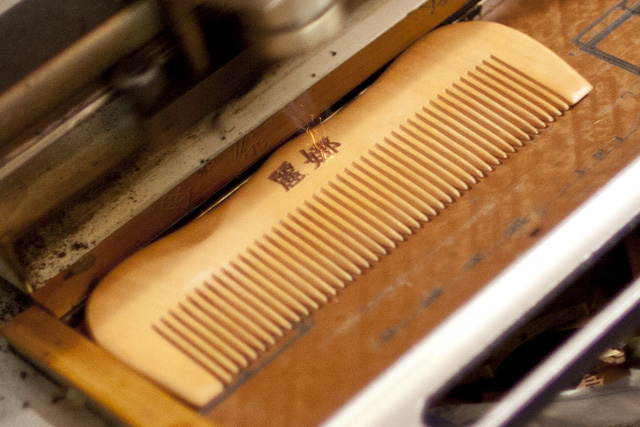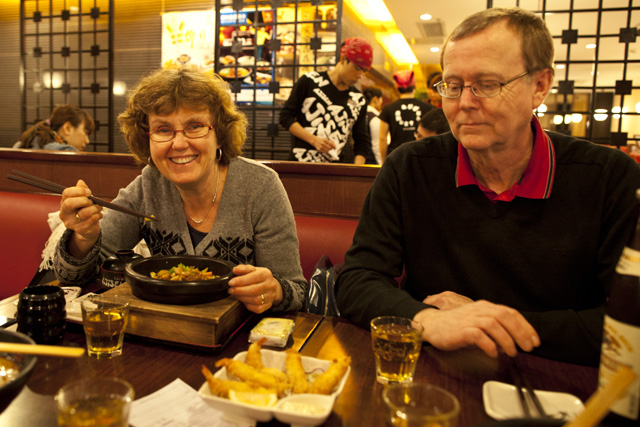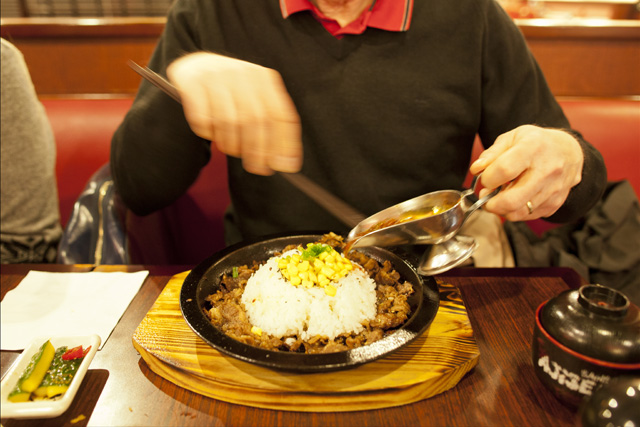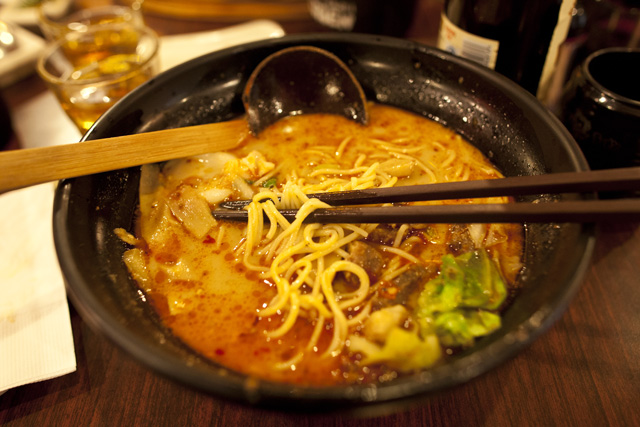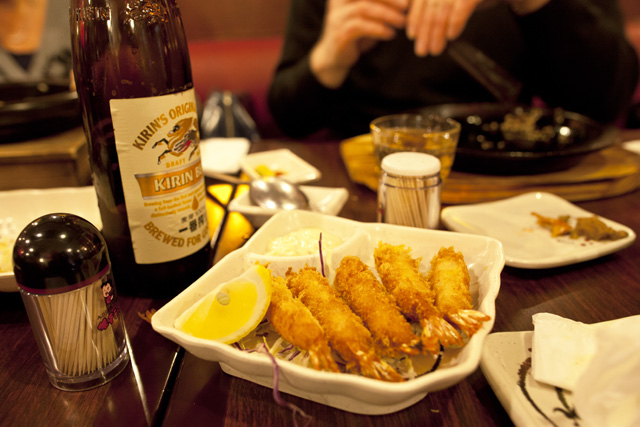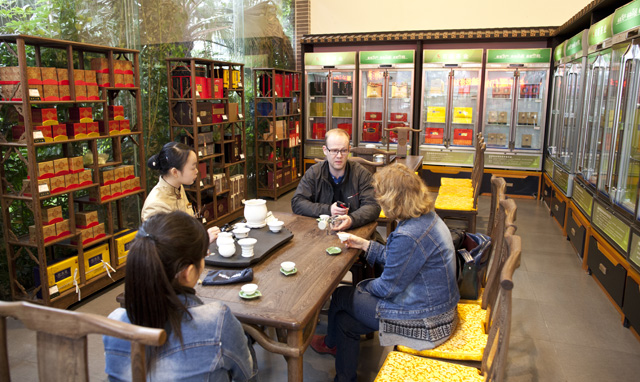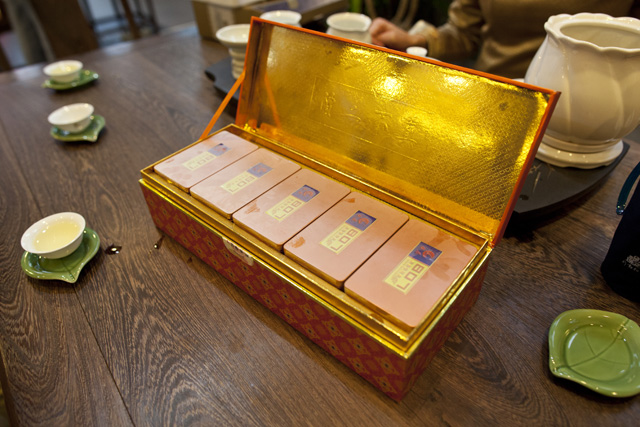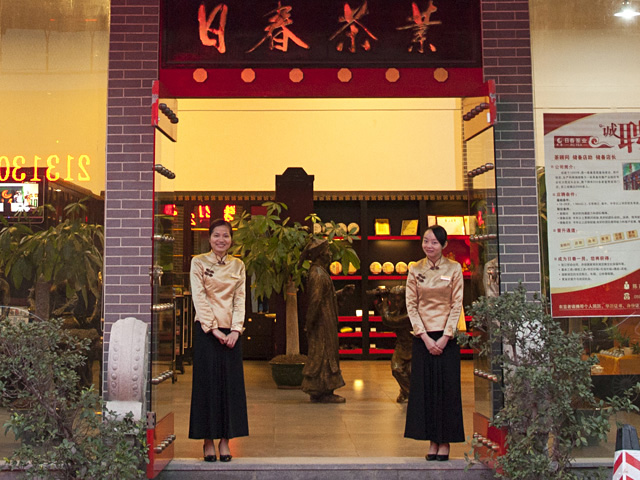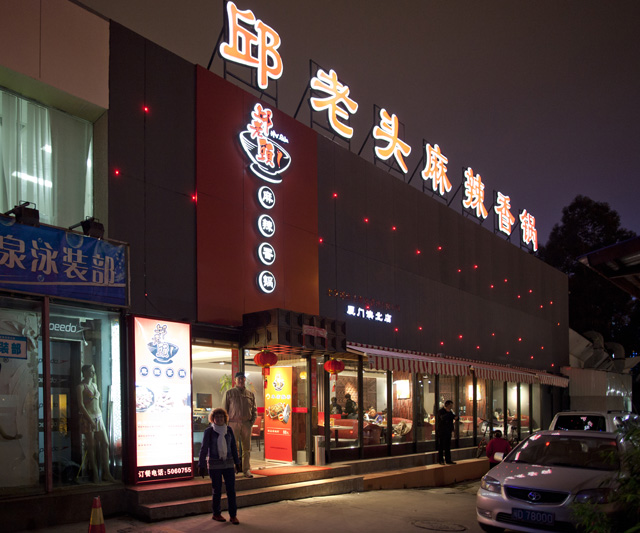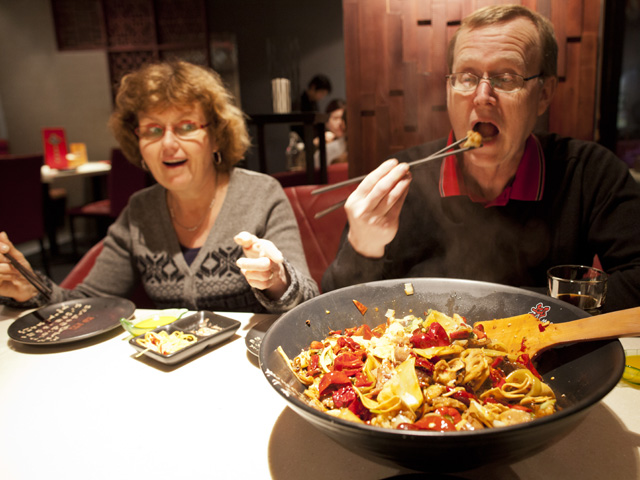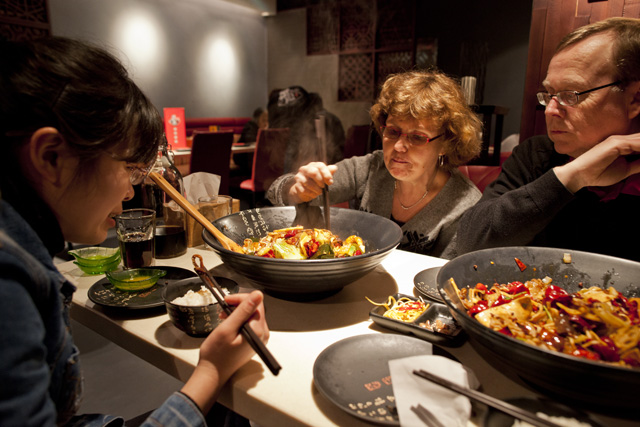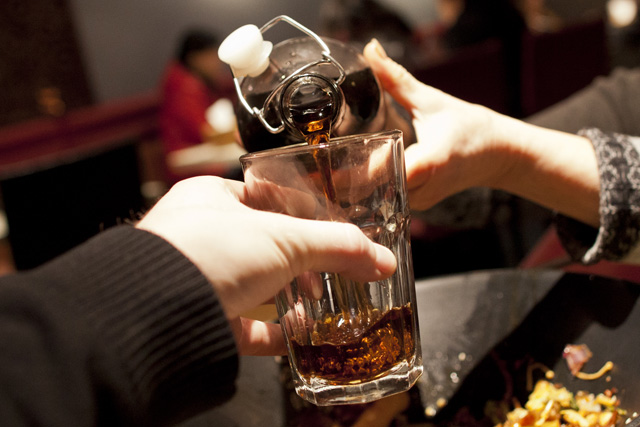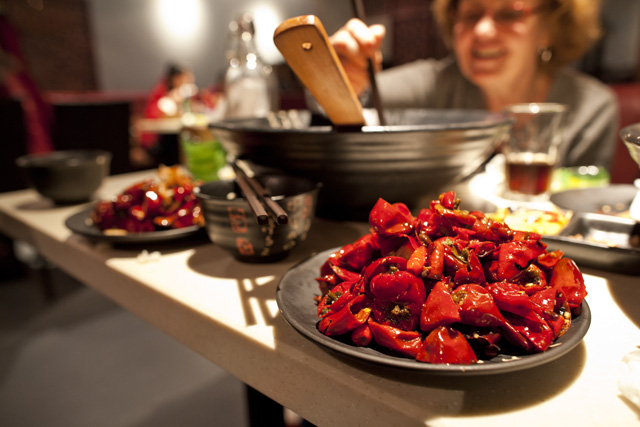 TITLE: SAMPLING TEA AND CHILLI
LOCATION: ZHONGSHAN ROAD (中山路)
MISSION: THE LAST SHOPPING
DATE: 2012-03-10

Despite mine and dad's impressive shopping performance yesterday there was still one thing missing: sports wear. Since Xiamen's Zhongshan Road left us with a quite favorable impression we decided to try our luck once more. After having visited a handful of sports stores it appeared that Chinese people are not big on multifunctional synthetic materials that both breathe and keep the wearer warm so we gave up. Instead we hunted down mum and Wu Yanli (吴艳丽) who were shopping around in a mall nearby. While the girls were scouring the place for girly stuff me and dad came by this store where you could get wooden stuff engraved with custom text and pictures. The engineers inside us were immediately fascinated by the precision and speed by which the laser worked the wood. I want one of these machines. Lunch was served at Ajisen Noodles, a Japanese-style restaurant franchise that has some of the best (and spiciest, four out of four chillies) beef noodles that I know of. I have been planning to have one last bowl before going back home and the perfect opportunity presented itself today when we almost stumbled into one just as we decided to have lunch. The noodles did not disappoint this time either. The next item on our agenda was to sample some Tieguanyin tea (铁观音) since it is one of the big exports of the Fujian Province. Also me and dad like green tea. We saw a nice-looking place when we had hotpot the other day and so headed back there. We tried tea from a few different price groups and learned quite a lot about how tea (at least this kind) should be enjoyed. In the end I settled for a box of tea that cost 1400元/kg. A really decent but inexpensive tea (they had kinds ranging from 600-3000元/kg). Quite the bargain if you compare to Jinpaiyinwang (金牌音王) that retails for 82000元/kg. Leaving the tea house I happened to see that there was a wok-place next to the hotpot place that promised a level of spiciness out of the ordinary. They had a 7-step hotness-scale, from one to seven, from hot to not. Me and dad got a "level 3" pot while mum and Yanli got a "level 5". It was hot, needless to say, but it was a nice kind of spiciness where you could still savor the taste of all the other ingredients. Heaven in my mouth. If Västerås had one of these restaurants I would eat nothing else.