Warning: Undefined array key "captcha" in /customers/0/2/b/majtorp.se/httpd.www/Kungsleden_2017/index.php on line 231 Warning: Undefined array key "captchaString" in /customers/0/2/b/majtorp.se/httpd.www/Kungsleden_2017/index.php on line 232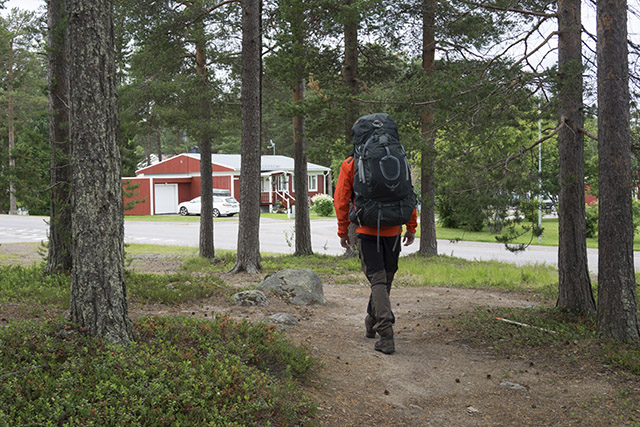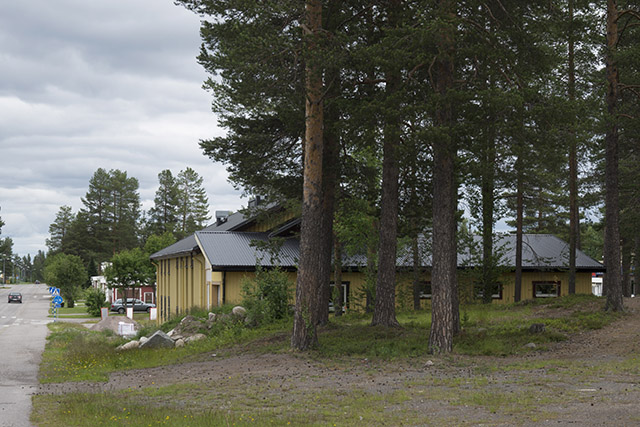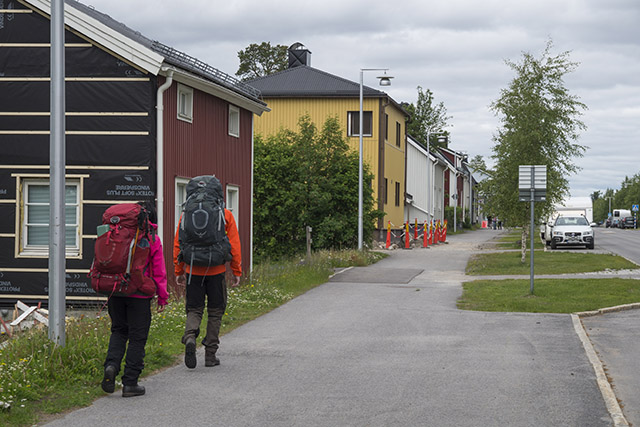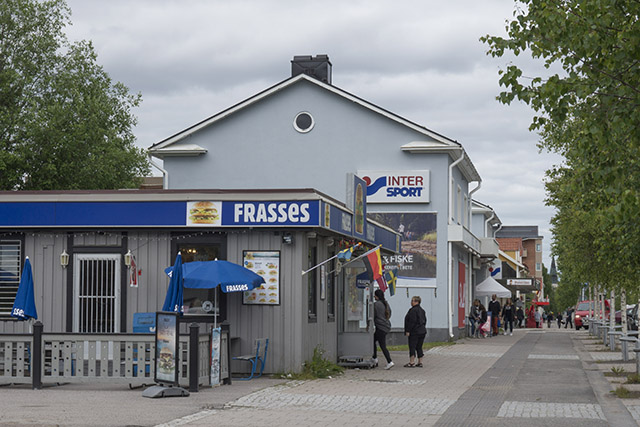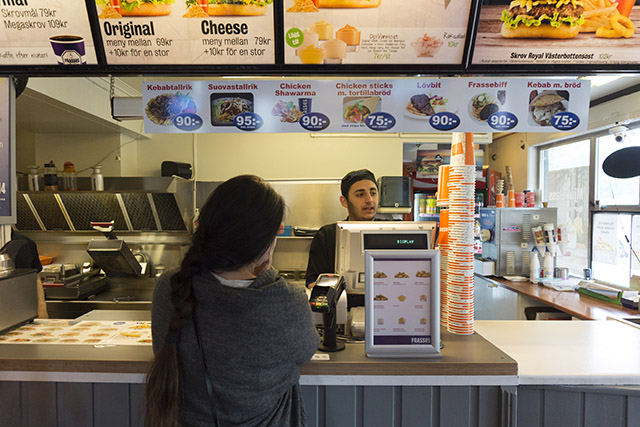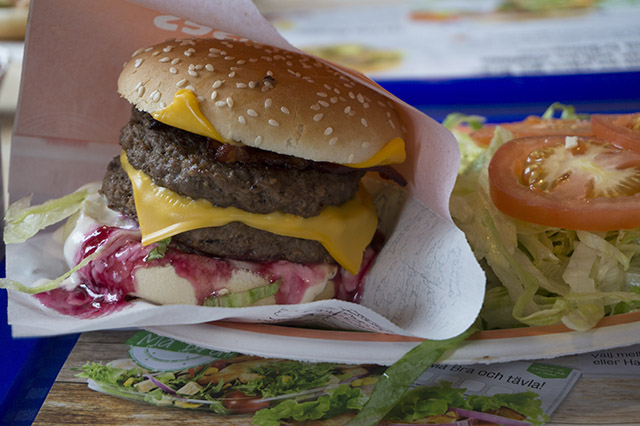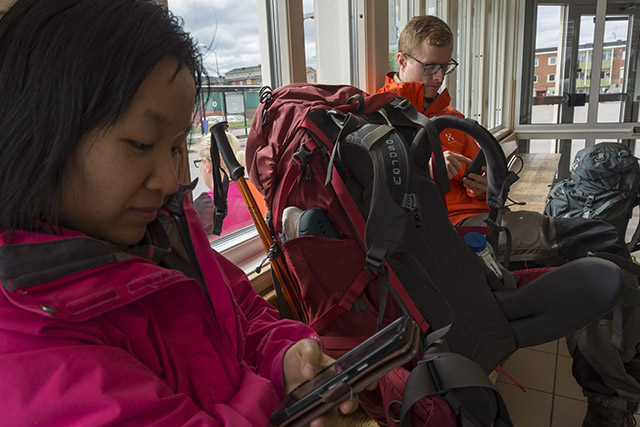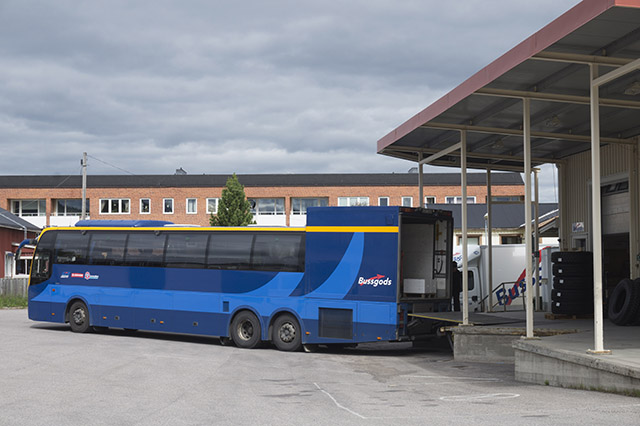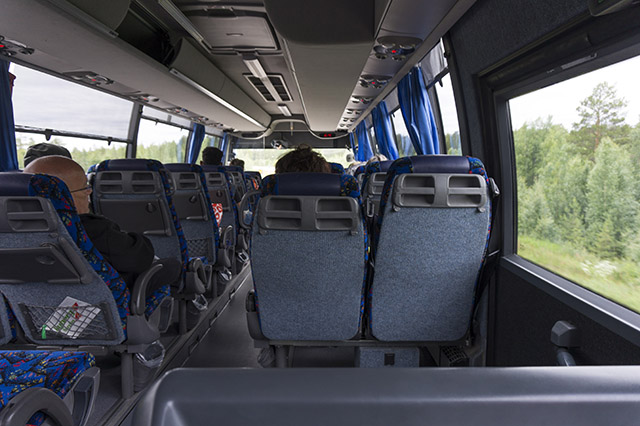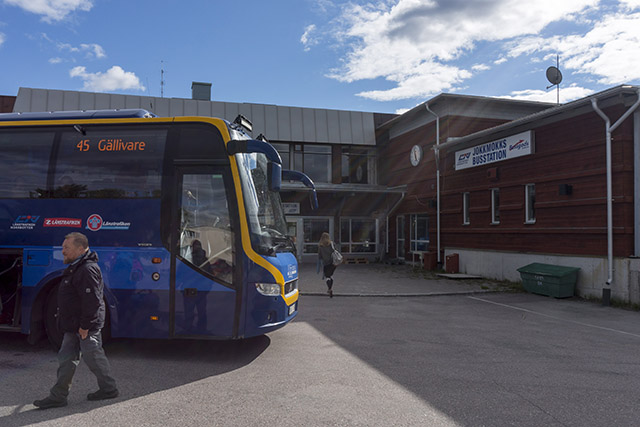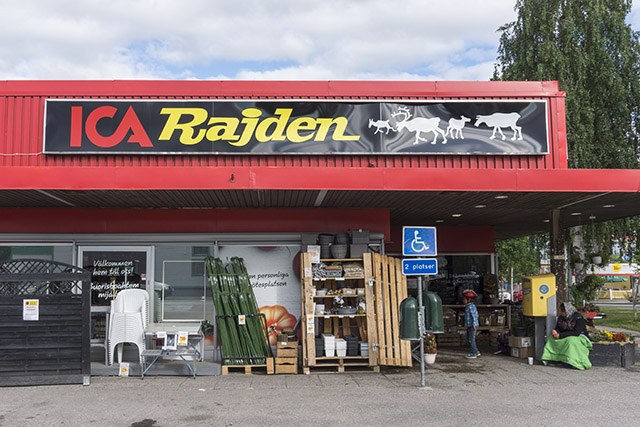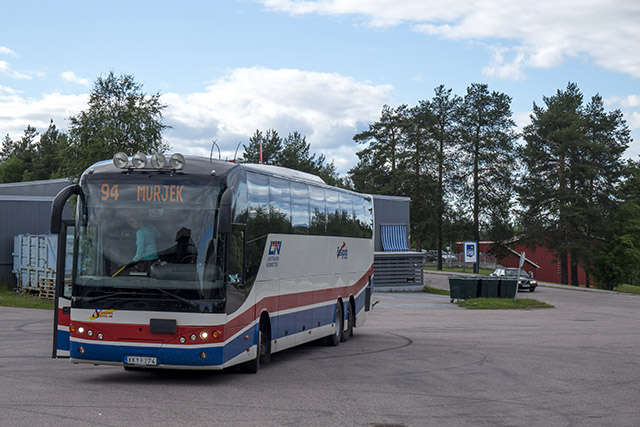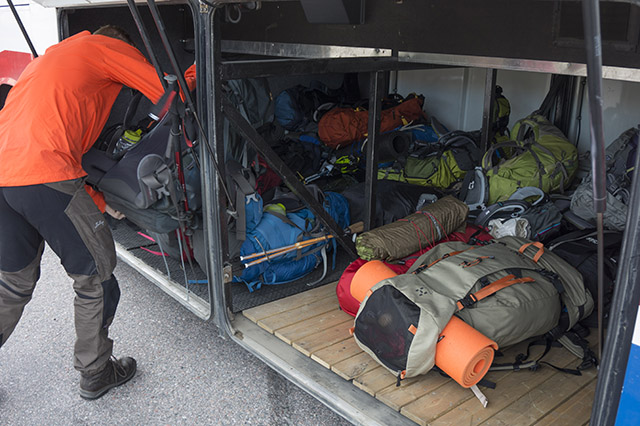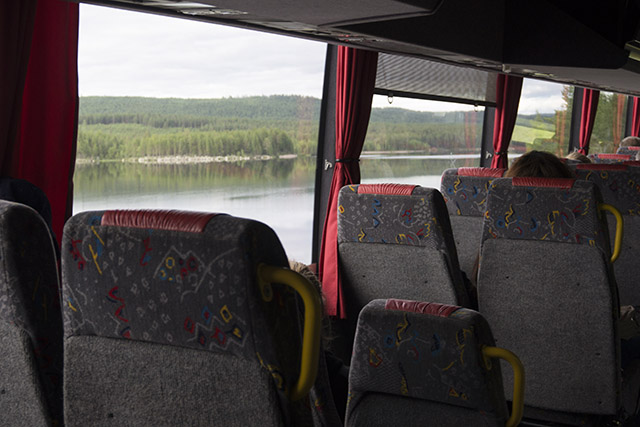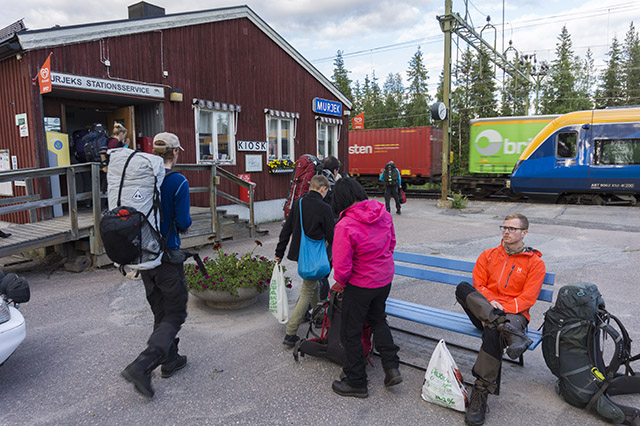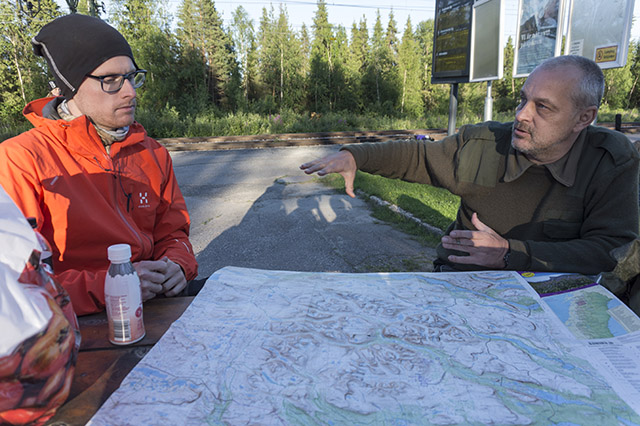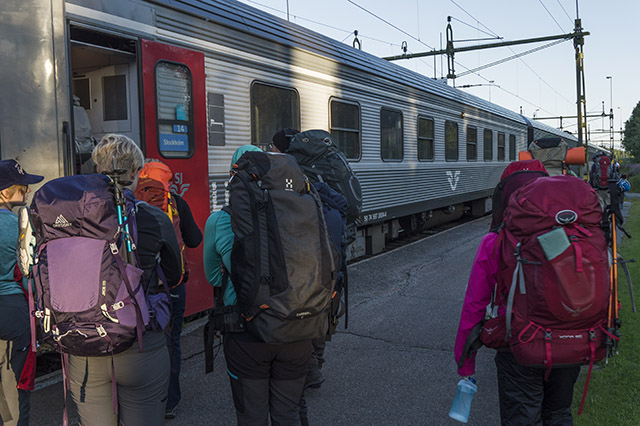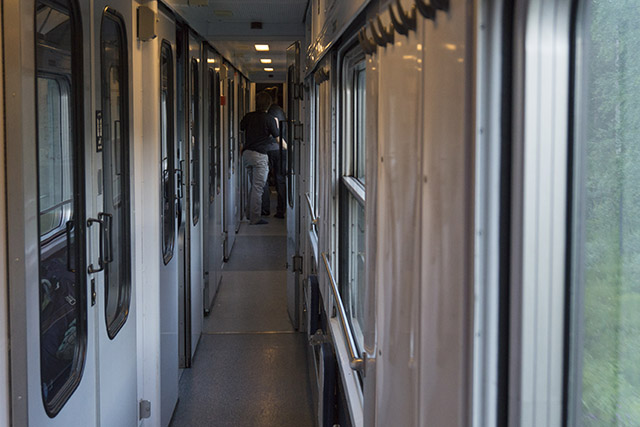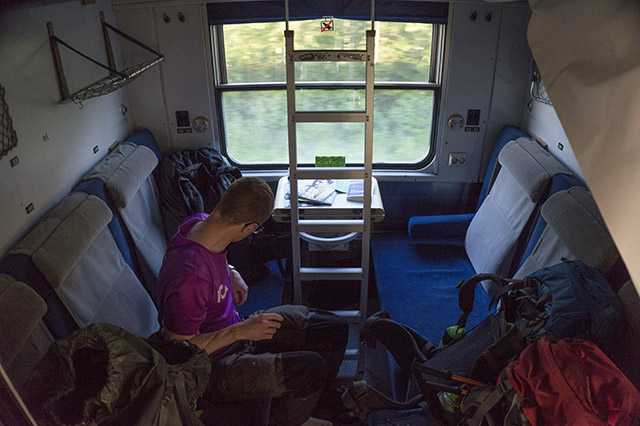 TITLE: LAST DAY IN NORRLAND
LOCATION: ARVIDSJAUR - UPPSALA
MISSION: GO HOME
DATE: 2017-07-21

Before leaving Arvidsjaur tried another local specialty: hamburger at Frasse's. Quite underwhelming but they did offer ice cream with cloudberry jam, which was nice. Something you definitely only see up here in the northern parts are the freight module on the buses. With towns few and far between the buses handle both mail deliveries and goods shipping. We got our lunch at ICA Rajden in Jokkmokk and then loaded up our bags on the bus to Murjek with all the other hiker gear. While waiting for the train to arrive we met Norbert from Germany who solo hike the Sarek National Park (trail-less). This was his ninth time but unfortunately he got stuck in Kvikkjokk for seven days due to heavy rain and never actually made it outside the town and was no heading home again. Ouch. Since we had to re-book our train tickets we had to make do with a shared cabin for six, but that was nice too. We met a girl who did Abisko-Saltoluokta and reported that the unusually late and plentiful snow in June now started melting away in July, making the northern part incredibly wet; one stretch in particular was just 23km of mud. Not too disappointed with our choice for this section hike.